Company & Family
A renowned Brand, a Family, a Company united around strong values. This is how Rovagnati made the history of quality Italian cured meats.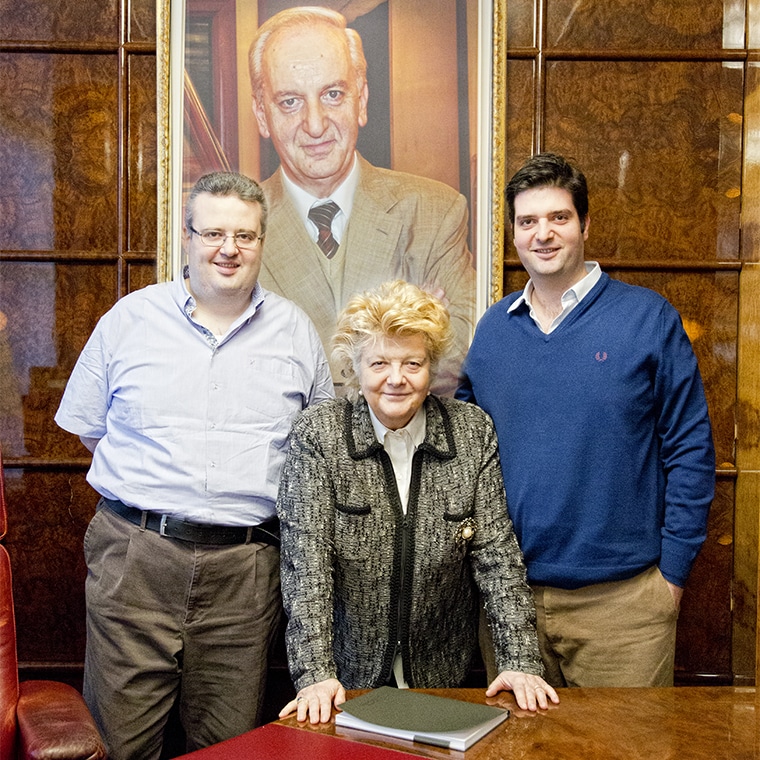 Once upon a time, there was a boy riding a bicycle. He delivered the butter and cheeses of his father's small company to local retailers. His name was Paolo Rovagnati.
He was a curious and willing young man. While helping his father in his business he had an intuition.
It was the Sixties, Italy was growing and changing shape, and Paolo saw the potential of a new market: the cured meats one.
He convinced his family to produce these products, strongly convinced of the need to bring in everyone's home a high-quality cooked ham, a product that was at that time considered inferior and sold at low cost.
The story has begun: he started managing the company, studied new methods, implemented unknown solutions. His work has led the company to become a leading reality on a national and international level. But Paolo Rovagnati did not limit himself to producing an excellent ham. He decided to mark it with a distinctive sign, recognizable by all. Thus was born our Gran Biscotto, the mythical Italian cooked ham, the first of a whole line of products that are now consumed all over the world, while the name of Rovagnati continues to mean "quality".
We always translate the legacy of our history into the search for a new vision. Every day we put into practice Paolo Rovagnati's ideas and values: commitment, foresight, collaboration, courage, loyalty, simpleness.
The most iconic years of our history
The '40s/'50s:
How it all began
Rovagnati Family moved their first step with butter production and cheese trading.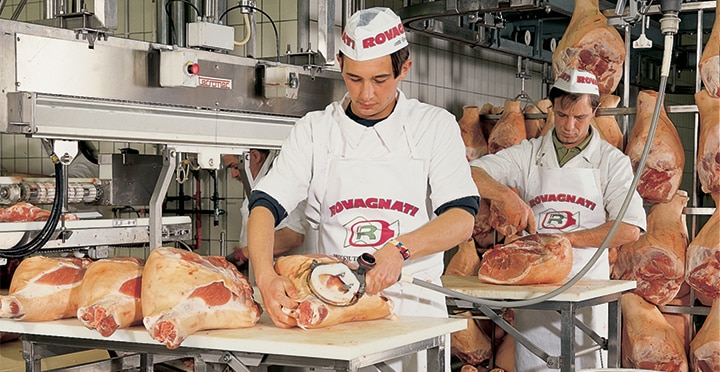 The '60s/'70s
At the height of the economic boom, Paolo convinced his father to produce charcuterie and in the 1968 he took over the business.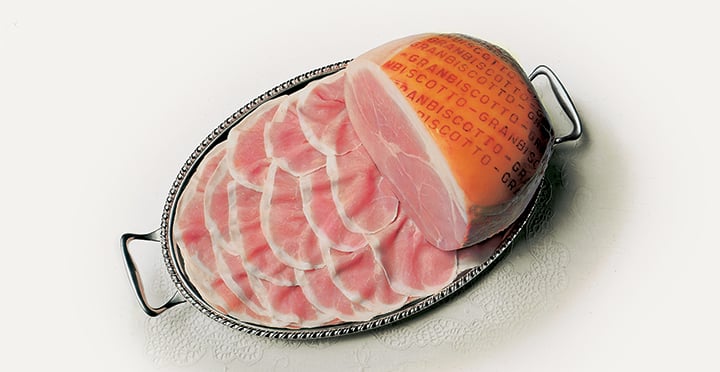 The '80s
Our most famous cooked ham was born and it became Rovagnati's flagship product.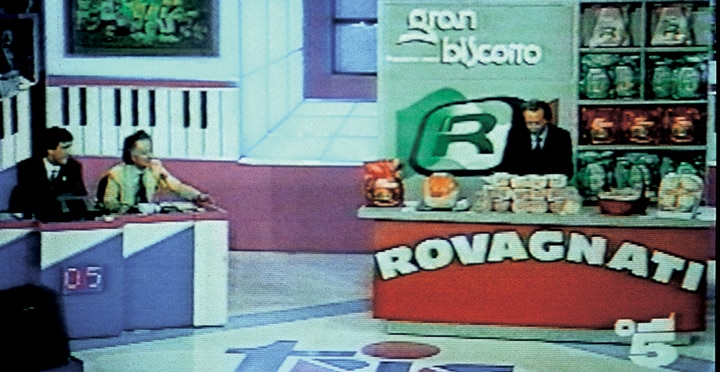 The '90s: The years of expansion
Mortadella and prepacked sliced charcuterie joined the brand. In 1991 Rovagnati decided to sponsor the Italian TV game show "La Ruota della Fortuna" ("The Wheel of Fortune") hosted by the renowned presenter Mike Bongiorno. The ADV campaign was an immediate hit.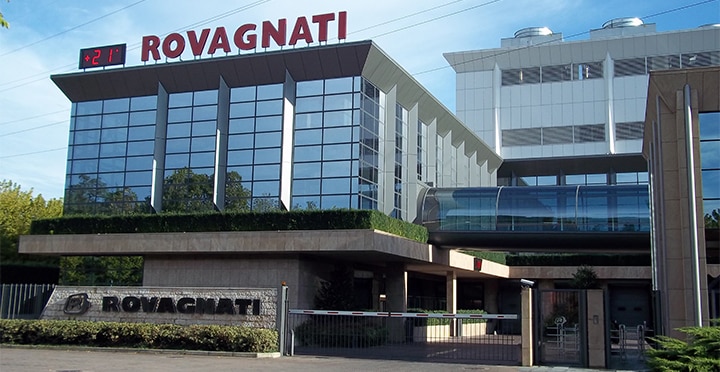 From 2000 onwards: innovation & internationality
Technology, innovation and new international activities are the keywords for our current and future development. Today Rovagnati exports to several European and non-European countries such as France, Belgium, Germany, Ireland and the USA.